Who we are should mean something
Management Team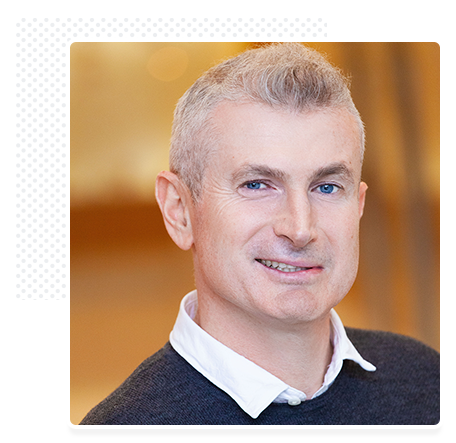 Alex Sturm
Chairman and Managing Shareholder
Alex is Chairman and Managing Shareholder at Cohn Handler Sturm. Alex has been with the firm since the beginning of his professional career. He also serves as a tax director and spearheads the firm's business development and marketing strategy. Although he continues to keep the firm's focus on consumer product businesses, Alex has also allowed for market share growth in industries such as real estate, professional services, and social media influencers.
Alex is a former President and four-year board member of The Professionals Club (TPC) and was a founding member of the Young Professionals division of the Commercial Finance Conference of California (CFCC). Alex is also proud of his personal accomplishments, including his multiple years of volunteer experience with the Los Angeles Chapter of Minds Matter, a program dedicated to mentoring high school students from low-income families.
Ravi Sadasivaiah
CEO and Managing Shareholder
Ravi is CEO and Managing Shareholder at Cohn Handler Sturm. Ravi has been with the firm since receiving his bachelor's degree from University of California, Santa Barbara. His practice specialties are mergers and acquisitions, startups, financial modeling, and consulting.
Despite his commitment to the firm's success, Ravi is not all work and no play. In his free time Ravi loves to golf and spend time with his family.
Barry Cohn
Founding Shareholder
Barry is a Founding Shareholder of Cohn Handler Sturm. He has extensive experience in consulting, accounting, and taxation. While he enjoys servicing clients both big and small, Barry has confessed he is partial to those with closely held family businesses. In the past, he also moonlit as a credentialed accounting instructor at West Los Angeles Community College.
If Barry is not at the office, there is a good chance he is on a boat fishing somewhere. Barry is an avid saltwater fisherman and displays his trophy catches proudly on his office wall for everyone to admire.
Ed Handler
Secretary and Founding Shareholder
Ed is Secretary and a Founding Shareholder of Cohn Handler Sturm. He is recognized as an expert in apparel accounting and consulting and has established a practice specialty in the area of family-owned business and inventory and receivable financing.
Ed is active in numerous civic and charitable organizations and currently serves on the Board of Directors and Executive Board of the California Fashion Association.
Beth Stoker
Assurance Director
Beth is the Assurance Director at Cohn Handler Sturm. She has been with the firm since graduating from University of California, Santa Barbara. Beth provides accounting and auditing services to clients across many industries. Her leadership ensures the firm delivers quality products across its wide client base. Beth's clients rely heavily on her extensive experience, as she provides ongoing consulting services encompassing a range of issues.
Beth also spearheads the firms Sales and Payroll Tax Compliance practice, helping clients navigate the complexities of various taxing jurisdictions. She is well versed in tax return preparation and assists the tax department in preparing returns for both entities and individuals.
Beth is an active volunteer within her community and enjoys spending time with her husband and two sons.
Cynthia Moradian
Director of Client Accounting Services
Cynthia is the Director of Client Accounting Services at Cohn Handler Sturm. She joined the firm in 2014 as a bookkeeper and quickly rose through the ranks to take charge of her department. Since stepping into that role, that department has expanded to include Business Management Services. The rapid growth of these two departments is largely a result of Cynthia's dedication and commitment to making sure clients receive the very best service at all times.
When she is not working, Cynthia enjoys spending time with her husband in the outdoors and can be found walking, hiking, or camping.
Jessica Beatty
Firm Administrator
Jessica is the Firm Administrator at Cohn Handler Sturm. She started her career at the firm as a part-time receptionist in 2003. Many years of dedication have landed Jessica in the role of Firm Administrator. She carries out some of the firm's most pivotal responsibilities as she oversees the day-to-day operations of Cohn Handler Sturm. Her knowledge of the firm as well as her ability to develop rapport with managers and employees alike are just a few of the reasons Jessica thrives in this position and is entrusted to develop and update the firm's policies and procedures.
Jessica was born and raised in Los Angeles and has no plans to relocate. She enjoys hanging out with family and friends and likes learning and playing board games whenever the opportunity presents itself.
Pioneer In Accounting Services
We work with clients daily solving financial challenges and providing business advisory to achieve meaningful growth.